8Raction Naughty Purple Platinum Luxury Perfume Body Spray for Women (100 ml)
₹ 476 OFF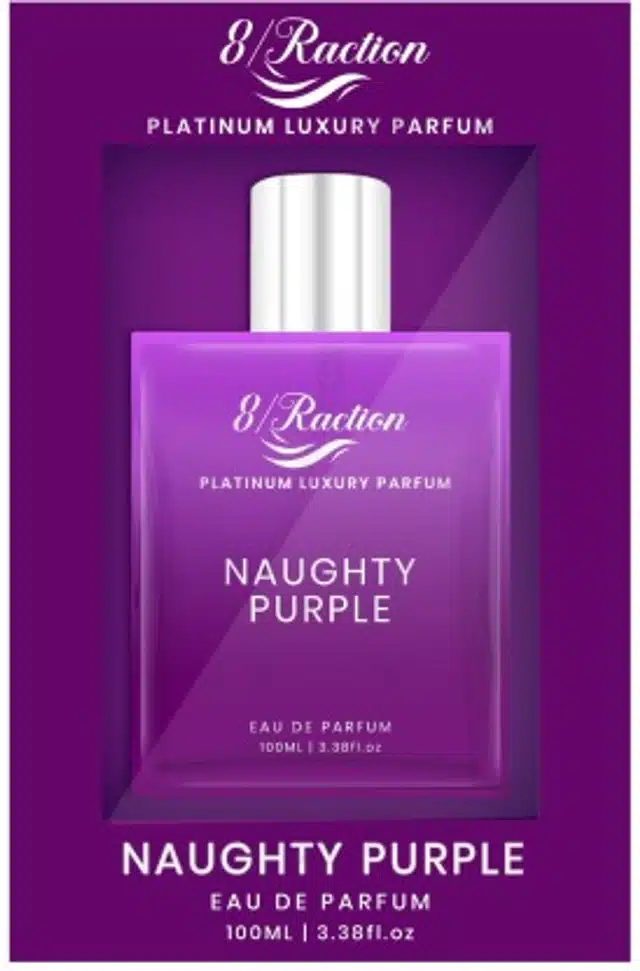 Shop the Best Womens Perfumes in Citymall
Sold Out
This item is currently out of stock
इजी रेटर्नेबल
7 दिन के अंदर
कैश ऑन डिलीवरी
फ्री डिलीवरी
The Long-Lasting Eau De Parfum" Is Specially Crafted To Fully Express Your Individual Preferences. This Perfume Offers You The Sensation Of Floral Fragrances Throughout The Day, And Its Exquisite Bouquet Remains With You Always. It'S A Blend Of Longevity And Fragrance That Helps You Feel It For An Extended Period. The Long-Lasting Eau De Parfum" Is The Enchantment Of Fragrance That Nestles Deep Within Your Soul. Its Scent Lingers With You Throughout The Day, Like A Devoted Companion Who Remains By Your Side. It'S A Fortunate Blend Of Fragrance And Endurance, Aiding You In Experiencing It For An Extended Period.
This product is returnable within 7 days of delivery to the customer. It must be unused, undamaged and untampered with no stains/ scratches/ tears/ holes. It must be returned in the original packaging box with the original packaging receipt and material.
Country of Origin India Disclaimer The actual product packaging, material and design may vary. Suppliers listing their products on CityMall are solely responsible for the accuracy of product information. The products shall not be used for any illegal or violent purposes and CityMall shall not assume any loss, claims or damages that may arise from such activities.