Aarohee Rayon Women Polka Dotted Anarkali Gown (Black, M) (AO-4)
₹ 1444 OFF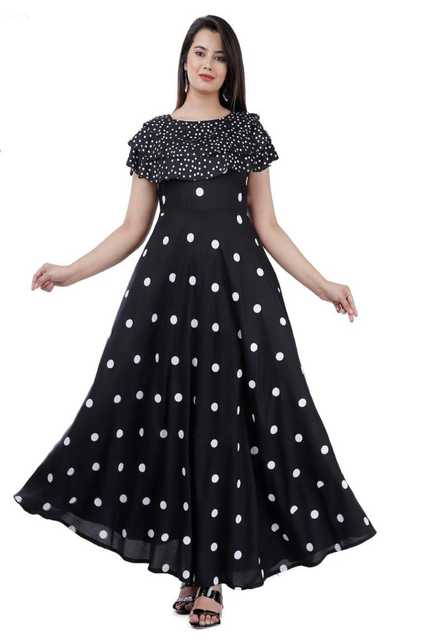 Aarohee Rayon Women Polka Dotted Anarkali Gown (Black, M) (AO-4)
Sold Out
This item is currently out of stock
Easy returnable
Within 7 days
Cash on delivery
Free delivery
Material : Rayon
Size : Black
Material: Rayon Pattern: Polka Dotted Occasion: Formal Dress
Eligibility for Return – Return processed within 7 Days from delivery Type Accepted – Refund / Replacement / Exchange For instances, where in the product delivered to a consumer does not meet the expectations of the consumer, the same stands eligible for return/ refund/ exchange depending on the return policy for the specific product (mentioned in detail further) A successful reversal of delivery or return is subject to the following conditions at the time of returning the product/s –
The product needs to be the exactly and only the product that was delivered
Product shall constitute – the product, the original packing/ box of the product, all the tags, undetached MRP, freebies, accessories, all the ancillaries that came with the product The product shall be in a returnable condition, which means – product is unused, not damaged, in original condition with no stains/ scratches/ tears/ holes and non-tampered with and in some cases without breaking the seal.
Country of origin India Disclaimer The actual product packaging, material and design may vary. Suppliers listing their products on CityMall are solely responsible for the accuracy of product information. The products shall not be used for any illegal or violent purposes and CityMall shall not assume any loss, claims or damages that may arise from such activities.