Abhigamyah Present Repair Stretch Marks Removal Natural Heal Pregnancy Breast, Hip, Legs, Mark Oil (100 ml, Pack Of 1) (A-985)
₹ 429 OFF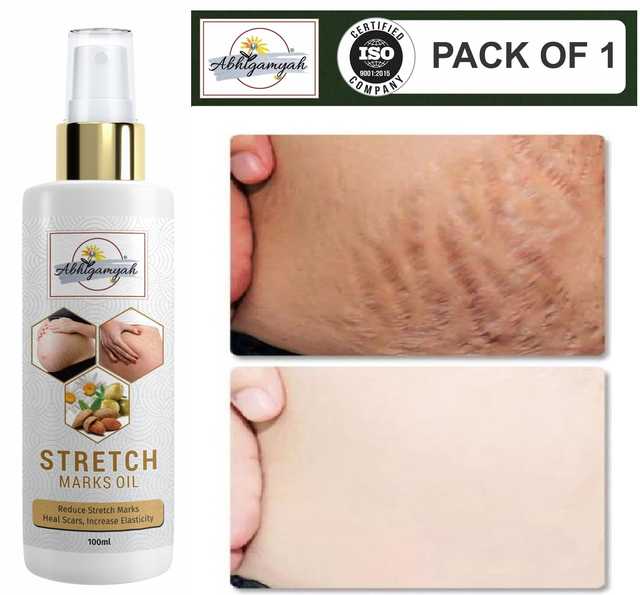 Abhigamyah Present Repair Stretch Marks Removal Natural Heal Pregnancy Breast, Hip, Legs, Mark Oil (100 ml, Pack Of 1) (A-985)
Sold Out
This item is currently out of stock
Easy returnable
Within 7 days
Cash on delivery
Free delivery
No alcohol, pigment , lead-free , mercury-free , no chemical fragrances added , safe with no side effects . For skin : the legs , abdomen stretch marks skin redness due to obesity pattern caused by obesity . Usage: 1-2 times a day , evenly applied on the abdomen , thighs, buttocks and other parts, and massage in circular motions until absorbed . Recommended daily stick better. Benefits: fade stretch marks has been formed to promote cell regeneration , increase fiber elasticity , effectively repair necrotic tissue , stretch marks , obesity pattern, growth pattern , so that the color of skin texture improvement . Promote metabolism and blood circulation, improve skin elasticity and firmness, restore skin elasticity , highly nourish the skin , making the skin more smooth and white, non-greasy texture nourishes the skin quickly absorbed, can wear clothing immediately after use . To stretch marks, fat lines say goodbye now! !
This product shall not be returned or refunded. It is eligible for return only if the product is returned in complete packaged and sealed state at the time of delivery, post receiving the product – the same shall be in a non-returnable state. In the event of product not received as described or damaged, the same shall be raised and resolved with the Manufacturer, we may help you to reach out to the concerned department of the manufacturer while the return shall not be processed for such articles from the supplier (City Mall).
Country of origin India Disclaimer Product color may slightly vary due to photographic lighting sources or your monitor settings.