Airtight Food Storage Container (Pack of 6) (Black, 6X900 ml)
₹ 263 OFF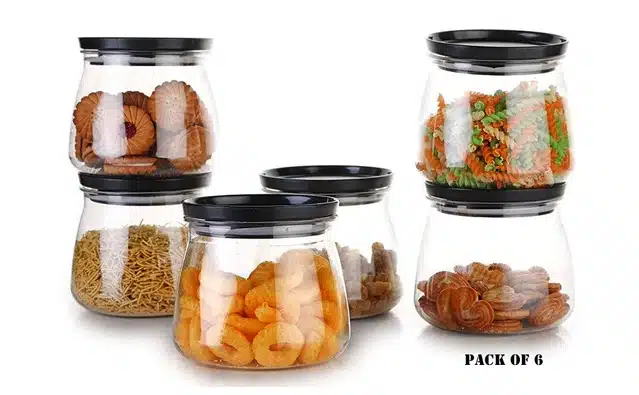 Airtight Food Storage Container (Pack of 6) (Black, 6X900 ml)
Sold Out
This item is currently out of stock
Easy returnable
Within 7 days
Cash on delivery
Free delivery
Colour : Black
Material : Plastic
Size : 6x900 ml
Easy To Dose Flour,Sugar, Rice,Noodles Or Cereals And Even Oil Can Be Used It.,These Plastic Boxes Preserve Your Food Once Opened And They Are Dishwasher And Microwave Can Be Used To Store And Heat Up A Wide Range Of Food And Drink,Transparent Body For Easy Viewing Of Inside Contents.,Unbreakable Container Airtight With Stylish Design.
This product is returnable within 7 days of delivery to the customer. It must be unused, undamaged and untampered with no stains/ scratches/ tears/ holes. It must be returned in the original packaging box with the original packaging receipt and material.
Country of origin India Disclaimer The actual product packaging, material and design may vary. Suppliers listing their products on CityMall are solely responsible for the accuracy of product information. The products shall not be used for any illegal or violent purposes and CityMall shall not assume any loss, claims or damages that may arise from such activities.