अक्ष फैशन जोरजट बॉलीवुड साड़ी विद अनस्टीट्च्ड ब्लाउज पीस (पिंक) (AF436)
₹ 537 OFF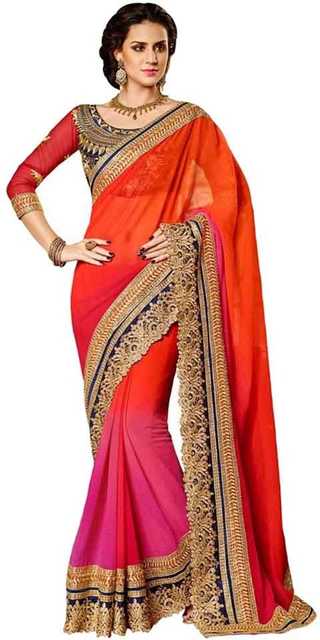 अक्ष फैशन जोरजट बॉलीवुड साड़ी विद अनस्टीट्च्ड ब्लाउज पीस (पिंक) (AF436)
Sold Out
This item is currently out of stock
Easy returnable
Within 7 days
Cash on delivery
Free delivery
Colour : Pink & Orange
Material : Georgette
Size : Free
Type : Casual
aksh fashion made Bengali sarees are considered to be one of the most ethnic and graceful outfit for the Indian women. There is no doubt that bengali women are amongst the most gorgeous in the world, not just because of their looks but because of their class, style and culture. Bengal is famous for its rich store of pure fabrics, exclusive designs and royal looking garments. Bengali sarees has a glorious history and since the birth of Bengali community bangali clothes have also evolved accordingly with the time. To help you in bengali sarees online shopping we have listed some of the strikingly designed bengali sarees which you should buy.
This product is returnable within 7 days of delivery to the customer. It must be unused, undamaged and untampered with no stains/ scratches/ tears/ holes. It must be returned in the original packaging box with the original packaging receipt and material.
Country of Origin India Disclaimer The actual product packaging, material and design may vary. Suppliers listing their products on CityMall are solely responsible for the accuracy of product information. The products shall not be used for any illegal or violent purposes and CityMall shall not assume any loss, claims or damages that may arise from such activities.