₹ 18 OFF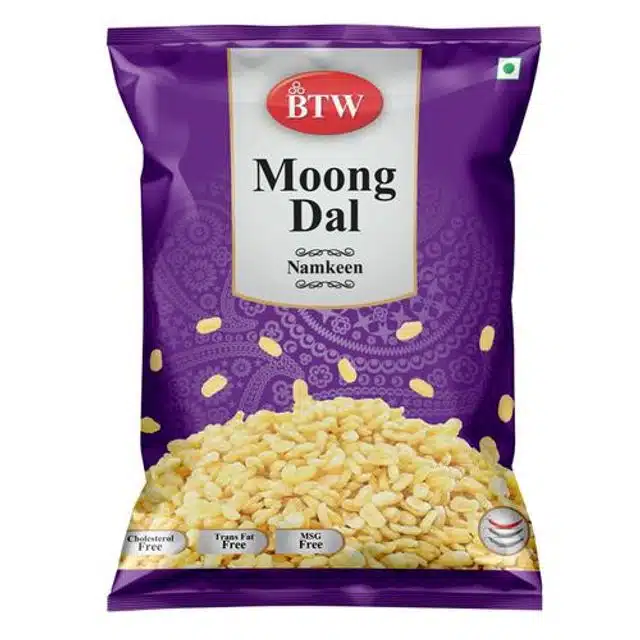 खुले पैकेट में डिलीवरी
डोरस्टेप पर वापसी
कैश ऑन डिलीवरी
फ्री डिलीवरी
Product Description BTW Moong Dal is made of fine quality ingredients like spices and natural moong dal, edible vegetable oil and iodized salt. BTW Moong Dal Namkeen is light, crispy and light-flavored. BTW ventures in FMCG category by introducing mouth-watering & packed Indian snacks and sweets backed by consistent market research and development. With stringent quality checks BTW introduces namkeens, cookies, ready-to-eat vegetables & rice, gift packs and Indian sweets to their customers.
Product Features
Product Specifications Country of Origin: India Net Quantity: 200 g Package Quantity: Pack of 1
This product shall not be returned or refunded. It is eligible for return only if the product is returned in complete packaged and sealed state at the time of delivery, post receiving the product – the same shall be in a non-returnable state. In the event of product not received as described or damaged, the same shall be raised and resolved with the Manufacturer, we may help you to reach out to the concerned department of the manufacturer while the return shall not be processed for such articles from the supplier (City Mall).