Craftale Moisturizing Skin Softening Silicone Gel for Dry Cracked Heel Repair (Set Of 1, Beige) (AE-047)
₹ 4 OFF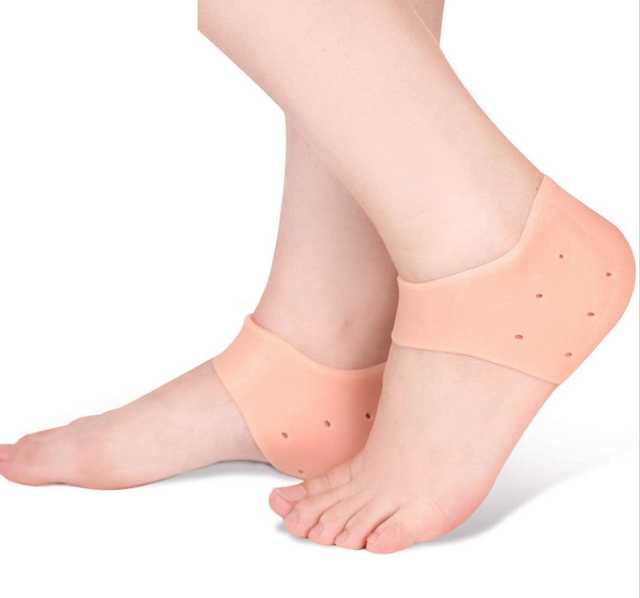 Craftale Moisturizing Skin Softening Silicone Gel for Dry Cracked Heel Repair (Set Of 1, Beige) (AE-047)
Sold Out
This item is currently out of stock
Easy returnable
Within 7 days
Cash on delivery
Free delivery
Colour : Beige
Material : Silicon
Type : Daily Use
This Product Is Designed To Make It Easier To Wear And Moisturize. The Product Itself Contains Oily Substances (The Substance Is For Moisturizing Purposes) 1. The Oily Substance Of The Product Itself Does Not Cause Any Irritation To The Skin, But It May Stain Your Bed (Use It In The Socks At Night Or Add Talcum Powder After Washing) 2. After Cleaning And Drying, The Product Will Feel Very Sticky. You Need To Add Talcum Powder To Keep It Silky.(It Will Not Lose Its Functionality After Cleaning And Can Be Used With Moisturizing Products.) 3. Air Dry Naturally Or By Paper, Not The Sun. How To Use Step 1: Wash Your Feet With Soap And Water Step 2: Dry Your Feet With A Dry Towel Step 3: Apply A Foot Cream/Gel Before Wearing The Product Step 4: Wear The Heel Pad Socks Under Socks/Alone. Then, Wear Shoes. Primevilla Products Provides You With Premium Quality Silicon Gel Heel Pain Relief Moisturising Socks Pad For Men & Women. It Protects Heel Bone From Extreme Pressure, Fatigue And Strain, Prevents Thickening Of Heel Skin, Keeps Heel Safe From Blisters, Chipped Skin, Corn And Cracked Feet. Provides Hydration Treatment To Repair Your Dry, Painful, Hard And Cracked Skin On Your Heels. Also Provide An Improvement Of The Appearance By Helping Reduce Fine Lines Of Aging. These Socks Can Also Be Used With Foot Cream. It Prevents Joints And Foot Pain Caused By Poorly Padded Footwear, Daily Weight Pressure, Walking And Standing. Ultimate Heel Pain And Heel Swelling Relief. Provides Extra Cushioning, Shock Absorption, Anti-Slip And Breathable. Top Fine. Ultimate Heel Comfort, Stability, Reusable, Economic And Hygienic.
This product is returnable within 7 days of delivery to the customer. It must be unused, undamaged and untampered with no stains/ scratches/ tears/ holes. It must be returned in the original packaging box with the original packaging receipt and material.
Country of Origin India Disclaimer Product color may slightly vary due to photographic lighting sources or your monitor settings.