Polyester Wall Hanging Storage Organizer With 3 Utility Pockets (Black, 26x9 Inches) (E-47)
₹ 481 OFF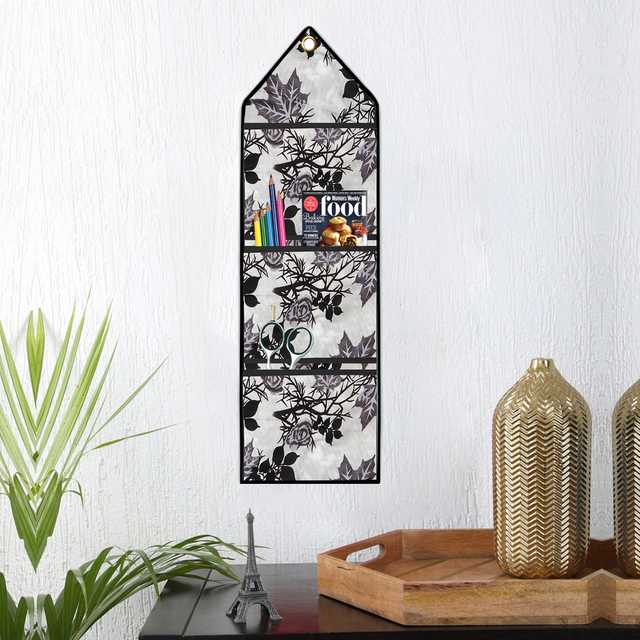 Polyester Wall Hanging Storage Organizer With 3 Utility Pockets (Black, 26x9 Inches) (E-47)
Sold Out
This item is currently out of stock
Easy returnable
Within 7 days
Cash on delivery
Free delivery
Colour : Black
Material : Polyester
Size : 14x10x0.5 CM
E-Retailer's Wall Hanging Magazine Letter Holder is made of high quality Polyester (Non-Woven-200GSM) material that is water-resistant, dustproof and oil-proof. A package includes Single (1pc.) Wall Hanging with Dimensions in Inch: LxW: Inch- (26x9): In cm: - (66x23).
It comes with 3 special large utility pockets feature which has enough storage space and 1 eyelet for hanging. It is also very easy to clean, just wipe with a damp cloth.
Hang this Wall Storage Organizer next to your desk or bed, on the walls or door, in the closet, cupboard or kitchen and add space to hold your magazines, letters, glasses, remotes, books, bills, wallet, and small toys. keys, notepads, diaries, pens, envelopes, pocket books, cosmetics, keys, mobile phone chargers, cosmetics, hair clips, glasses, socks, dolls and household items that could otherwise be easily lost. Its unique design looks beautiful in any part of your home.
So let's bring home this beautifully printed designed Wall Hanging and provide protection to your belongings from stains, scratches which are mainly caused by water, dust, dirt.
This product is returnable within 7 days of delivery to the customer. It must be unused, undamaged and untampered with no stains/ scratches/ tears/ holes. It must be returned in the original packaging box with the original packaging receipt and material.
Country of origin India Disclaimer The actual product packaging, material and design may vary. Suppliers listing their products on CityMall are solely responsible for the accuracy of product information. The products shall not be used for any illegal or violent purposes and CityMall shall not assume any loss, claims or damages that may arise from such activities.