E-Retailer Polyester Water Dispenser Bottle Cover For 20 L Bottle (Black, 17x11 Inches) (E-103)
₹ 306 OFF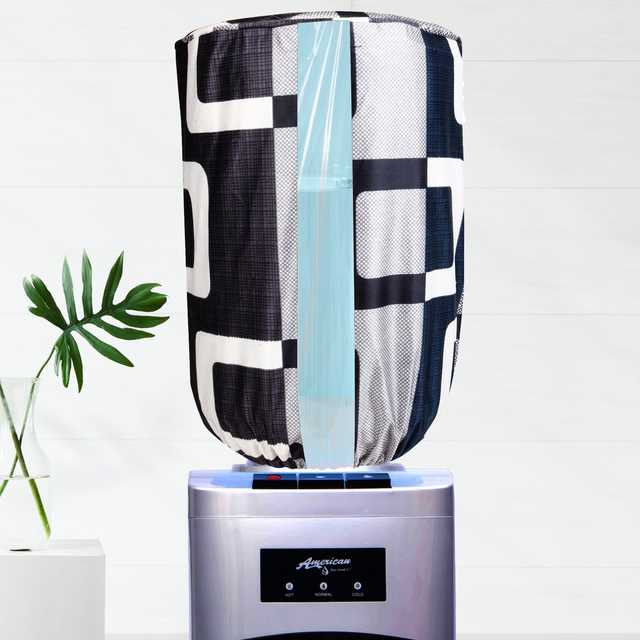 E-Retailer Polyester Water Dispenser Bottle Cover For 20 L Bottle (Black, 17x11 Inches) (E-103)
Sold Out
This item is currently out of stock
Easy returnable
Within 7 days
Cash on delivery
Free delivery
Colour : Black
Material : Knitting
Size : 29x21x1 CM
E-Retailer understands your lifestyle needs and comes out with designer Water Dispenser Bottle covers for your kitchen. This Bottle covers is made up with high quality of 2-Layered Polyester with inner PVC material that ensures the thick, and strong cover for the Water Dispenser Bottle. It has waterproof and dustproof quality that protect the surface from stains and dust also decorates your home and office.
Water Dispenser Bottle cover has standard size is LxW: Inches (17x11): in cm (43x28). This fits all jars and bottles suitable for any kind of brand's 20-litre bottles. This cover is open at the top to put on the Dispenser Bottle and has Adjustable Elastic closure. It comes with special water indication feature through that you can water level that makes it super easy to use. You don't have to remove the whole cover while using it for checking water level.
So let's bring home this beautifully designed Water Dispenser Bottle cover and gives old/dirty Mineral water bottle as a clean and modern look and make your kitchen stylish & Beautiful.
This product is returnable within 7 days of delivery to the customer. It must be unused, undamaged and untampered with no stains/ scratches/ tears/ holes. It must be returned in the original packaging box with the original packaging receipt and material.
Country of origin India Disclaimer The actual product packaging, material and design may vary. Suppliers listing their products on CityMall are solely responsible for the accuracy of product information. The products shall not be used for any illegal or violent purposes and CityMall shall not assume any loss, claims or damages that may arise from such activities.