Glito Stylish Shrug/Cardigan For Men (Grey, XX L)
₹ 1002 OFF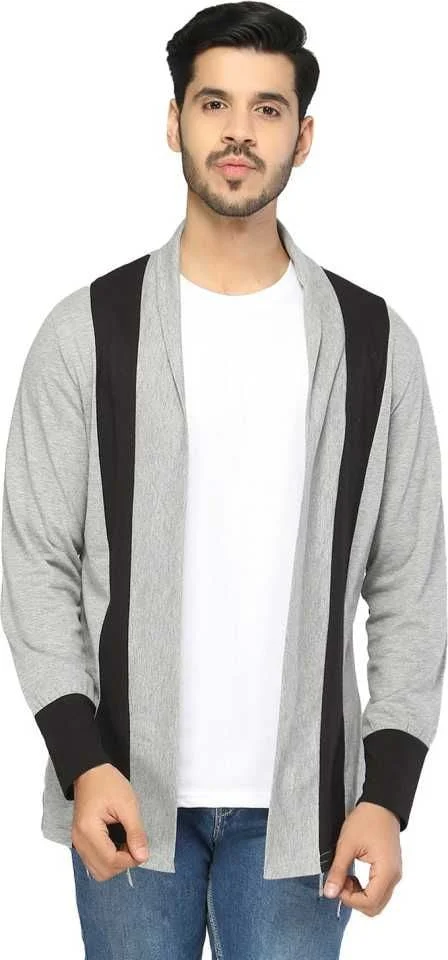 Buy Stylish Mens Sweaters at Citymall
Easy returnable
Within 7 days
Cash on delivery
Free delivery
This product is returnable within 7 days of delivery to the customer. It must be unused, undamaged and untampered with no stains/ scratches/ tears/ holes. It must be returned in the original packaging box with the original packaging receipt and material.
Fit : regular fit
Pattern : solid
Sleeve Length : long sleeve
Type : Cardigans
Waist Size : 44
Hip Size : 44
Chest Size : 36
Surface Styling : Layered
Sleeve Styling : Raglan Sleeves
Print or Pattern Type : Heathered
Net Quantity (N) : 1
Length : Regular
Fit/ Shape : Cardigans
Closure : Full Zipper
Length Size : 45
Bust Size : 44
Neck/ Collar : Shawl Collar
Fabric : Fleece
Size : XXL
Country of Origin Bangladesh Disclaimer The actual product packaging, material and design may vary. Suppliers listing their products on CityMall are solely responsible for the accuracy of product information. The products shall not be used for any illegal or violent purposes and CityMall shall not assume any loss, claims or damages that may arise from such activities.