गुड लुकिंग लाइक्रा फैब्रिक डिजिटल प्रिंट शर्ट (ग्रीन, XXL) (S35)
₹ 441 OFF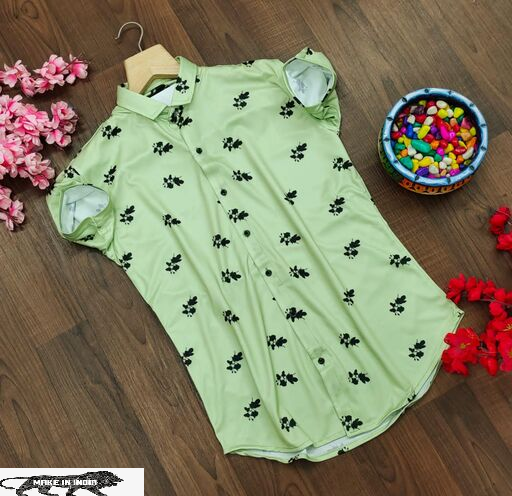 गुड लुकिंग लाइक्रा फैब्रिक डिजिटल प्रिंट शर्ट (ग्रीन, XXL) (S35)
Sold Out
This item is currently out of stock
Easy returnable
Within 7 days
Cash on delivery
Free delivery
Colour : Green
Material : LYCRA
Size : XXL
Type : Casual
Appear stunningly lovely with this shirt. This men's shirt is fashioned on Lycra fabric Digital front Print which is lightweight and assures the wearer a perfect fit & comfort. This shirt offers a professional look for the true business man. It's the perfect day-to-night shirt. Whatever the occasion this shirt will be your go-to. The style you want and the feel you need all rolled into this shirt.
This product is returnable within 7 days of delivery to the customer. It must be unused, undamaged and untampered with no stains/ scratches/ tears/ holes. It must be returned in the original packaging box with the original packaging receipt and material.
Country of Origin India Disclaimer The actual product packaging, material and design may vary. Suppliers listing their products on CityMall are solely responsible for the accuracy of product information. The products shall not be used for any illegal or violent purposes and CityMall shall not assume any loss, claims or damages that may arise from such activities.