Haria Naturals Naturals & Effective Penis Growth Massage Essential Oil Helps In Penis Enlargement & Improves Sexual Confidence (30 ml) (B-14554)
₹ 511 OFF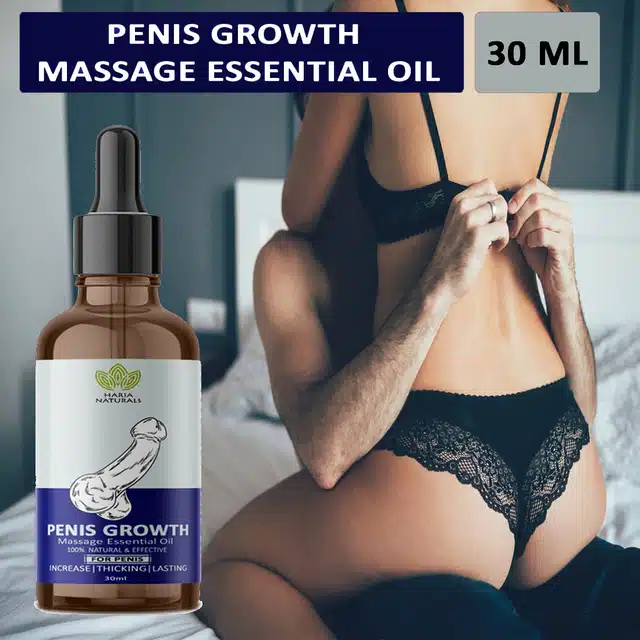 Buy the Best Sexual Lubricants & Oils in Citymall
Easy returnable
Within 7 days
Cash on delivery
Free delivery
This product shall not be returned or refunded. It is eligible for return only if the product is returned in complete packaged and sealed state at the time of delivery, post receiving the product – the same shall be in a non-returnable state. In the event of product not received as described or damaged, the same shall be raised and resolved with the Manufacturer, we may help you to reach out to the concerned department of the manufacturer while the return shall not be processed for such articles from the supplier (City Mall).
Haria Naturals Penis Growth Massage Essential Oil is one of the most efficient stimulator for sex in men. Mainly the level of satisfaction is guaranteed by the amount and quality of sex you do on bed. And if the sex act is not so satisfactory it is a reason to worry. In such cases, nothing can help you better than Haria Naturals Penis Growth Massage Essential Oil. This oil is helpful not only to give the best in the results in enhancing penis size, but the total process gets a proper shape. Haria Naturals Penis Growth Massage Essential Oil is used for male for relieving their debility. In Haria Naturals Penis Growth Massage Essential Oil there are sap of different herbs flora which content famous ingredient to improve stamina. LING BOOSTERbrings safe, clean and healthy improving your stamina or ability by relieving your debility
Country of origin India Disclaimer The actual product packaging, material and design may vary. Suppliers listing their products on CityMall are solely responsible for the accuracy of product information. The products shall not be used for any illegal or violent purposes and CityMall shall not assume any loss, claims or damages that may arise from such activities.