Haria Vitamin C Face Serum (30 ml)
₹ 464 OFF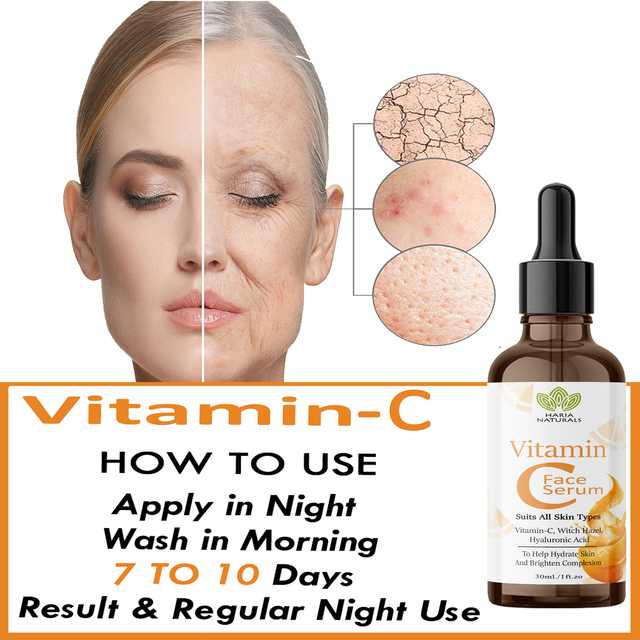 Buy the Best Face Oil & Serums in CityMall
Easy returnable
Within 7 days
Cash on delivery
Free delivery
Haria Naturals Vitamin C Serum Is Skin Clearing And Brightening Serum, Its Anti-Aging, Helps Skin Repair, Reduces Dark Circle & Fine Line & Acts As Sun Damage Protector. This Serum Helps To Hydrate And Repair Skin; Boost Collagen And Elastin; Smooth Out Fine Lines; Even Out Complexion And Improve Skin Luminosity. Also, Vitamin C Helps To Repair Skin Damage Caused Due To Multiple Factors Inclusing Environmental Exposure. It Supports Skin Hydration Skin And Helps In Restoring Skin'S Lipid Barrier. The Serum Helps In The Skin Renewal Process And Moisturization. It Also Supports The Collagen Structure Of The Skin Which Improves Skin Texture And Appearance. It Is Suitable For All Skin Types. It Fade Pigmentation, Fight Signs Of Aging Brought On By Free Radicals, Brighten And Nourish Skin, Helps In Radiant Skin, Good For Oily Skin, No Side Effect, Fights Acne, Helps In Bringing Glow.
This product shall not be returned or refunded. It is eligible for return only if the product is returned in complete packaged and sealed state at the time of delivery, post receiving the product – the same shall be in a non-returnable state. In the event of product not received as described or damaged, the same shall be raised and resolved with the Manufacturer, we may help you to reach out to the concerned department of the manufacturer while the return shall not be processed for such articles from the supplier (City Mall).
Country of Origin India Disclaimer Product color may slightly vary due to photographic lighting sources or your monitor settings. Suppliers listing their products on CityMall are solely responsible for the accuracy of product information. You shall use the products in a safe and legal manner, and it shall not be used for any illegal purpose. The actual product packaging, material and design may contain more or different information as mentioned here including nutritional information, declarations, claims, instructions of use, warning, disclaimers etc. It is recommended you read the product label before using/consuming any products and do not solely rely on the product information provided on this platform. CityMall shall not assume any loss, claims, damages, or injury, that may arise from the violent or illegal use, or misuse of the product sold by the suppliers over CityMall.