K Kudos Plastic Bags Packaging Heat Sealer (Pack Of 1 Assorted)
₹ 141 OFF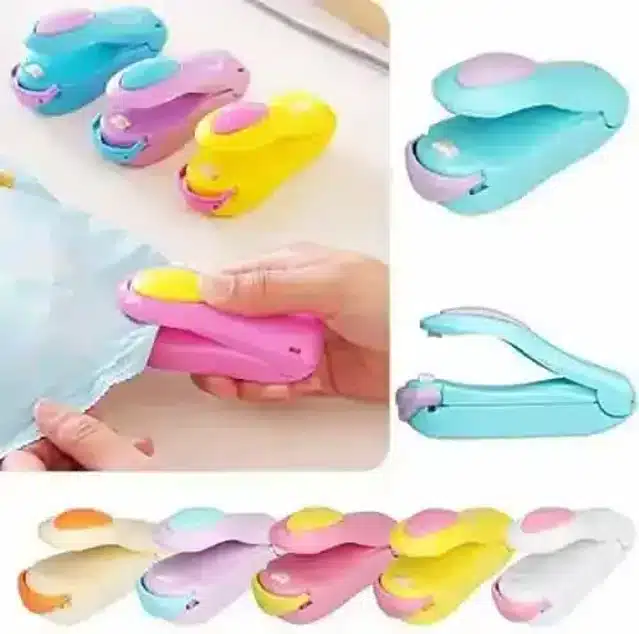 Vacuum Sealers - citymall
Easy returnable
Within 7 days
Cash on delivery
Free delivery
This product is returnable within 7 days of delivery to the customer. It must be unused, undamaged and untampered with no stains/ scratches/ tears/ holes. It must be returned in the original packaging box with the original packaging receipt and material.
✓Air & Water Tight: Food Storage Clips Create a watertight and airtight space to keep food or others fresh. ✓Once you use the bag Sealing Clips, not a drop of water will leak through the opening, keeping food fresh and tasty for much longer. ✓Easy To Use: These bag clips are easy to open and close, easy to store, the barrette-style design makes them safely closed. Bright colors make it easy to find. ✓Perfect For: Storage bag clips perfect for foods and snacks, chips, bread, tea, candy bags, and keeping food airtight and waterproof from being stale, and stay fresh longer, helpful in daily life.
Country of Origin China Disclaimer The actual product packaging, material and design may vary. Suppliers listing their products on CityMall are solely responsible for the accuracy of product information. The products shall not be used for any illegal or violent purposes and CityMall shall not assume any loss, claims or damages that may arise from such activities.