Men's Cotton Quarter Length Socks (Black) (FF-1)
₹ 217 OFF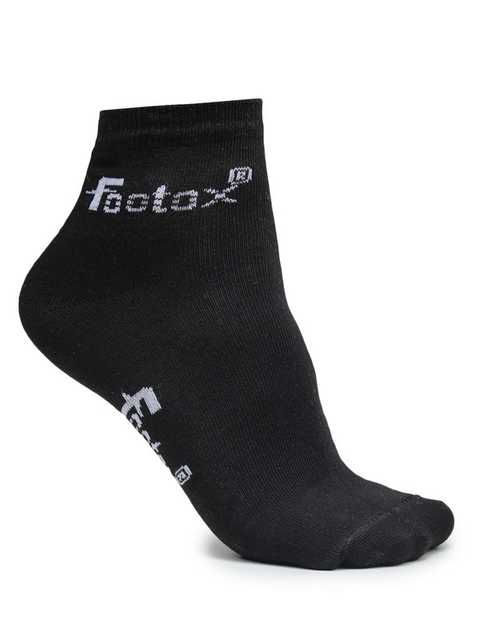 Men's Cotton Quarter Length Socks (Black) (FF-1)
Sold Out
This item is currently out of stock
Easy returnable
Within 7 days
Cash on delivery
Free delivery
Colour : Black
Material : Cotton
Size : Free Size
Type : Casual
Footox is the leading manufacturer of sports shoes, Casual Shoes, sliders, sandals and slippers, socks, both for men's & women's. Footox offers performance and sport-inspired lifestyle products in categories such as running, Training and Fitness. Using high technology and design innovation, Footox continually creates what is aspired and not just what is necessary. All Footox products are meant to deliver high performance, durability and great comfort. This Footox sports Running shoe for men is extremely stylish It has eva bounce back sole which gives extreme comfort during walking, jogging, running and in extreme playing conditions.This product has soft foam insert for amazing comfort. Footox has wide range of floaters, of which one can choose as per occasion. Apart from trendy, it's also comfortable, has good breathability and grip.
This product is returnable within 7 days of delivery to the customer. It must be unused, undamaged and untampered with no stains/ scratches/ tears/ holes. It must be returned in the original packaging box with the original packaging receipt and material.
Country of origin India Disclaimer The actual product packaging, material and design may vary. Suppliers listing their products on CityMall are solely responsible for the accuracy of product information. The products shall not be used for any illegal or violent purposes and CityMall shall not assume any loss, claims or damages that may arise from such activities.