Nano Double Sided Heavy Duty Transparent Adhesive Grip Tape (White)
₹ 291 OFF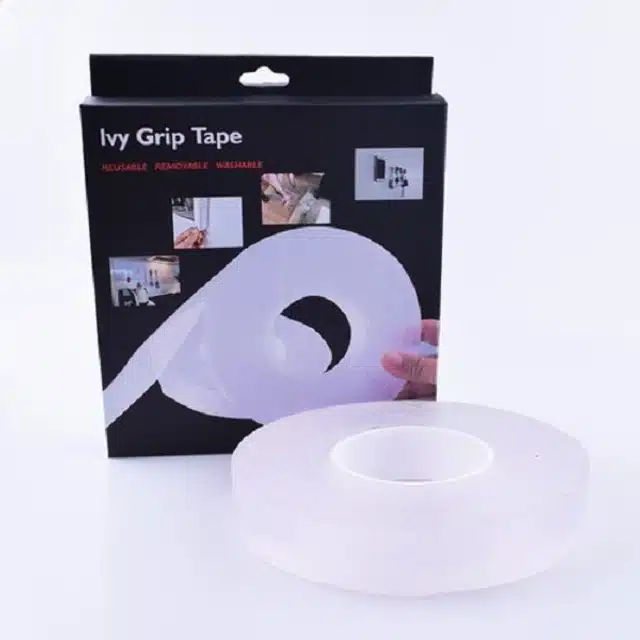 Nano Double Sided Heavy Duty Transparent Adhesive Grip Tape (White)
Sold Out
This item is currently out of stock
Easy returnable
Within 7 days
Cash on delivery
Free delivery
Colour : White
Size : Free Size
Material : Polycarbonate
Feature Made of hard and durable quartz sand particles. Such particles are embedded in a high strength, crosslinking, and climate resistant plastic film, which is one of the hardest known material to date. When the adhesive tape is used, it has a pressure sensitive and strong adhesion, which can be quickly bonded, and can be easily attached to the surface of a number of difficult to attach. Application Instruments: skateboard, scooter, treadmills, fitness equipment, lathe and printing machine set foot in the soles of the feet, the bus channel, cascade; Place: kindergartens, schools, swimming pools, homes for the elderly, station, subway station, docks, hotels, clubs, kitchen, bathroom, playground, fitness and entertainment room, elevator access, slope, yard, workspace and decks places. It can also be used for the tour buses, ships, trucks, trailers, aircraft ladder, large or small power equipment.
This product is returnable within 7 days of delivery to the customer. It must be unused, undamaged and untampered with no stains/ scratches/ tears/ holes. It must be returned in the original packaging box with the original packaging receipt and material.
Country of origin India Disclaimer The actual product packaging, material and design may vary. Suppliers listing their products on CityMall are solely responsible for the accuracy of product information. The products shall not be used for any illegal or violent purposes and CityMall shall not assume any loss, claims or damages that may arise from such activities.