Oneway Happiness Adivasi Hair Oil (Pack of 3, 100 ml)
₹ 807 OFF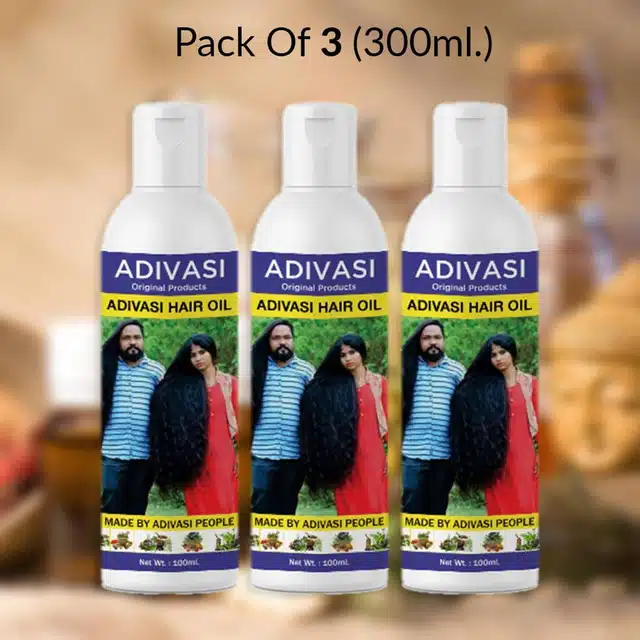 Buy the Best Herbal Oil in Citymall
इजी रेटर्नेबल
7 दिन के अंदर
कैश ऑन डिलीवरी
फ्री डिलीवरी
Adivasi Hair Oil is infused with a unique blend of rare herbs, botanical extracts, and indigenous ingredients. These carefully selected components have been used for centuries by Adivasi communities for their remarkable hair-enhancing properties.This hair oil is an exquisite source of nourishment and moisture, helping to combat dryness and damage. It deeply penetrates your hair shafts, leaving them well-hydrated, soft, and lustrous.
Flavour : Onion
Hair Type : All hair type
Net Quantity (N) : 3
This product is returnable within 7 days of delivery to the customer. It must be unused, undamaged and untampered with no stains/ scratches/ tears/ holes. It must be returned in the original packaging box with the original packaging receipt and material.
Country of Origin India Disclaimer The actual product packaging, material and design may vary. Suppliers listing their products on CityMall are solely responsible for the accuracy of product information. The products shall not be used for any illegal or violent purposes and CityMall shall not assume any loss, claims or damages that may arise from such activities.