ऑर्थो + रेस्ट विमेंस एक्स्ट्रा सॉफ्ट एंड कम्फर्टेबल फ्लिप फ्लॉप (ब्लू, 6) (A-135)
₹ 424 OFF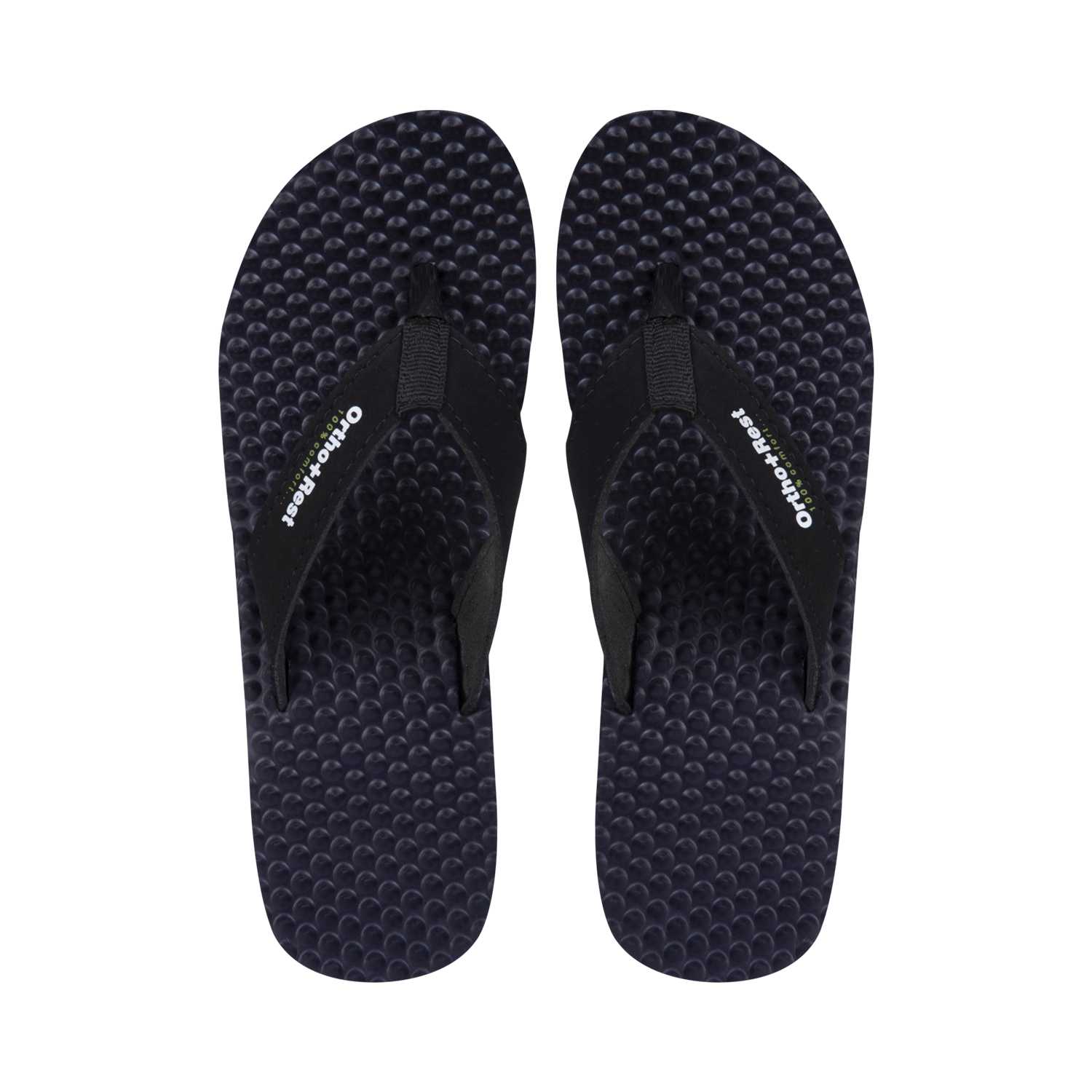 ऑर्थो + रेस्ट विमेंस एक्स्ट्रा सॉफ्ट एंड कम्फर्टेबल फ्लिप फ्लॉप (ब्लू, 6) (A-135)
Sold Out
This item is currently out of stock
Easy returnable
Within 7 days
Cash on delivery
Free delivery
Colour : Blue
Material : Faux Leather
Size : 6
Ortho + Rest has been engineered from carefully selected and specially blended polymers keeping in mind the requirements of paining heel and foot. It provides that extra yet optimum thrust of cushioning required by an average Indian feet. Ortho + Rest may be effective in many cases. It's special material provides extra comfort, It is skid and slip resistant and provides symptomatic relief in conditions of aching heel and feet. Being an open footwear it is helpful for diabetics as injuries due to closed,tight fitting and hard soled shoes and prespiration are prevented. As a general footwear its use is strongly recommended to prevent occurance of conditions leading to heel pain and foot pain.
This product is returnable within 7 days of delivery to the customer. It must be unused, undamaged and untampered with no stains/ scratches/ tears/ holes. It must be returned in the original packaging box with the original packaging receipt and material.
Country of Origin India Disclaimer The actual product packaging, material and design may vary. Suppliers listing their products on CityMall are solely responsible for the accuracy of product information. The products shall not be used for any illegal or violent purposes and CityMall shall not assume any loss, claims or damages that may arise from such activities.