Park Daniel 100% Pure & Natural Activated Charcoal & Pudina (Pack Of 2, 100 g) (SE-212)
₹ 280 OFF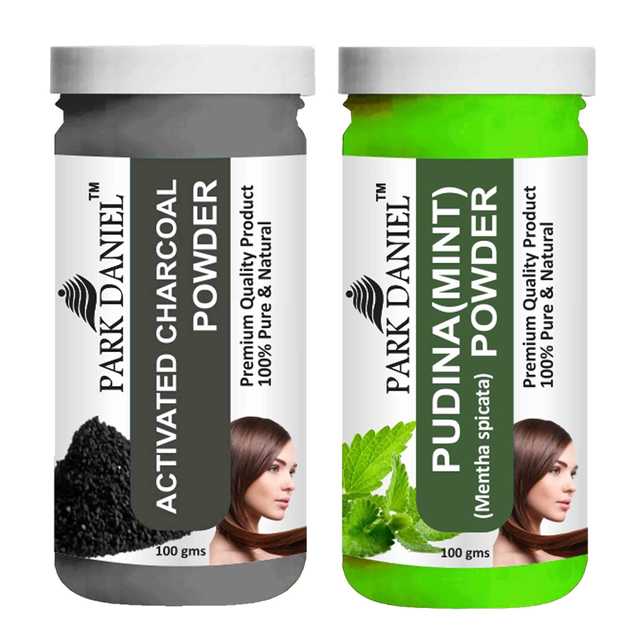 Shop the Best Women's Hair Accessories in CityMall
Easy returnable
Within 7 days
Cash on delivery
Free delivery
This product shall not be returned or refunded. It is eligible for return only if the product is returned in complete packaged and sealed state at the time of delivery, post receiving the product – the same shall be in a non-returnable state. In the event of product not received as described or damaged, the same shall be raised and resolved with the Manufacturer, we may help you to reach out to the concerned department of the manufacturer while the return shall not be processed for such articles from the supplier (City Mall).
Park Daniel are here to cater you beauty needs with our variety of beauty oils and products Our products are sourced from of natural ingredients to help you to adopt a more natural approach to skincare All of our oils either cold-pressed or expeller-pressed and never diluted to ensure you get the purest oils possible Park Daniel Activated Charcoal powder is 100% natural powder that meets your skin needs It is a triple-sifted, micro-fine powder that can be used for multiple purposes like exfoliation, cleansing and scrubbing The fine texture gives smoother application and revives skin naturally It uplifts the complexion of dull skin while combating acne breakouts, reduces fine lines and wrinkles With no added chemicals, fertilizers or Paraben, it gives utmost care to all skin types It makes a good deep cleanser and a skin detoxifier It is all-natural, purifies your skin to the deepest layer and gives beautiful glowing clear skin
Country of Origin India Disclaimer The actual product packaging, material and design may vary. Suppliers listing their products on CityMall are solely responsible for the accuracy of product information. The products shall not be used for any illegal or violent purposes and CityMall shall not assume any loss, claims or damages that may arise from such activities.