Park Daniel 100% Pure & Natural Neem Powder & ginger Powder (Pack Of 2, 100 g) (SE-406)
₹ 319 OFF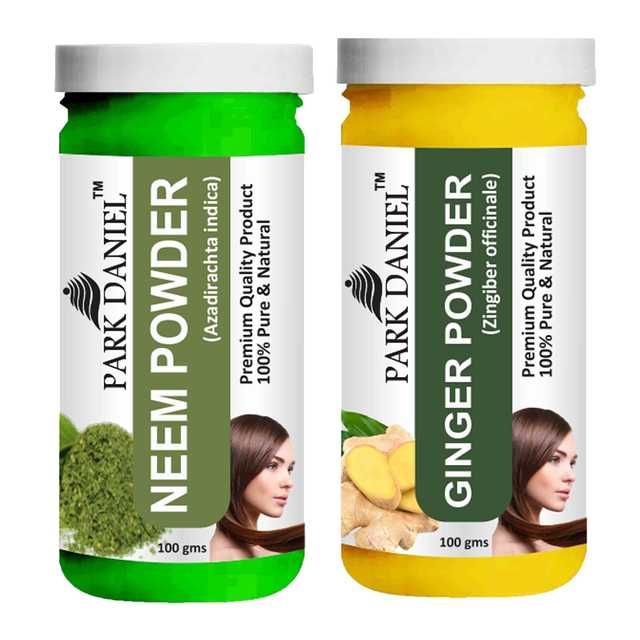 Buy the Best Hair Packs & Powders in Citymall
Easy returnable
Within 7 days
Cash on delivery
Free delivery
This product shall not be returned or refunded. It is eligible for return only if the product is returned in complete packaged and sealed state at the time of delivery, post receiving the product – the same shall be in a non-returnable state. In the event of product not received as described or damaged, the same shall be raised and resolved with the Manufacturer, we may help you to reach out to the concerned department of the manufacturer while the return shall not be processed for such articles from the supplier (City Mall).
Neem Powder is a product designed to meet the needs of both the face and hair With neem as its key element, it is completely organic in nature, consisting of other natural constituents Neem Leaf Powder is the best natural product for the skin and hair Even a simple Neem Leaf Powder paste if applied to your skin can work like a magic on skin disorders, and blemishes If this is the first time you are using a Neem Leaf Powder face pack, first use it on a small area of skin patch to ensure that you do not develop any allergy or rash Neem Leaf Powder works miracle on skin and hair
Country of Origin India Disclaimer The actual product packaging, material and design may vary. Suppliers listing their products on CityMall are solely responsible for the accuracy of product information. The products shall not be used for any illegal or violent purposes and CityMall shall not assume any loss, claims or damages that may arise from such activities.