Park Daniel Premium Bhringraj Powder (Pack Of 3, 100 g) (SE-1529)
₹ 588 OFF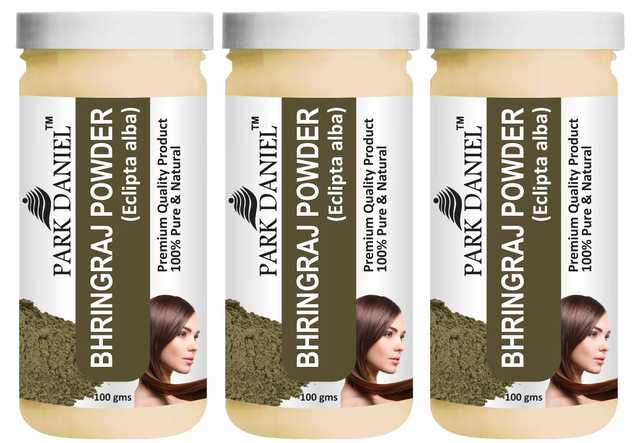 Buy the Best Hair Packs & Powders in Citymall
Easy returnable
Within 7 days
Cash on delivery
Free delivery
This product shall not be returned or refunded. It is eligible for return only if the product is returned in complete packaged and sealed state at the time of delivery, post receiving the product – the same shall be in a non-returnable state. In the event of product not received as described or damaged, the same shall be raised and resolved with the Manufacturer, we may help you to reach out to the concerned department of the manufacturer while the return shall not be processed for such articles from the supplier (City Mall).
Bhringraj Powder is a perfect solution to trust on when you want to avoid problems like premature greying of hair or excessive hair loss With bhringaraj as its key element, it provides your hair maximum protection and care Key Features: 1 100% Pure 2 100% Natural, Pure without any added chemicals, 3 Made of fresh crops and thus health-friendly, 4 Constitutes of natural ingredients Benefits: 1 Avoids the premature greying of hair, 2 Improves hair quality and keeps it dark for longer time, 3 Provides nutrition to scalp, 4 Prevents hair loss and also stimulates hair growth, 5 Provides necessary conditioning treatment to hair, 6 Avoids baldness by protection to scalp and strengthening hair roots
Country of Origin India Disclaimer The actual product packaging, material and design may vary. Suppliers listing their products on CityMall are solely responsible for the accuracy of product information. The products shall not be used for any illegal or violent purposes and CityMall shall not assume any loss, claims or damages that may arise from such activities.