Plastic 12 Watt Rechargeable Emergency Inverter LED Bulb with Free Gift (White, Pack of 3)
₹ 199 OFF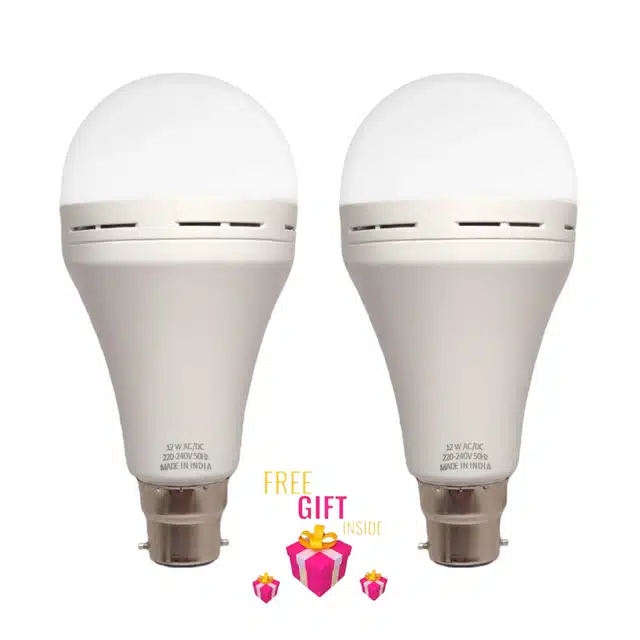 Plastic 12 Watt Rechargeable Emergency Inverter LED Bulb with Free Gift (White, Pack of 3)
Sold Out
This item is currently out of stock
Easy returnable
Within 7 days
Cash on delivery
Free delivery
Colour : White
Material : Plastic
Size : Free Size
12W Inverter Rechargeable Emergency Led Bulb ; Operating Voltage- 230V Ac, 50Hz Bulb Base-B22, Fear Of Power Cut, Now Enjoy Continuous Lighting Experience With 12W Prime Inverter Rechargeable Emergency Led Bulb. It Has Lithium Battery Which Gives You Continuous Light For Up To 4 Hours, Minimum Charging Hours- 8 Hrs To 10 Hrs, Energy Efficient- Bulb Is Made Of Quality Led Which Consumes Extremely Low Power. It Not Only Saves Energy But Also Protects The Environment.
This product is returnable within 7 days of delivery to the customer. It must be unused, undamaged and untampered with no stains/ scratches/ tears/ holes. It must be returned in the original packaging box with the original packaging receipt and material.
Country of Origin India Disclaimer Free gift may vary. The actual product packaging, material and design may vary. Suppliers listing their products on CityMall are solely responsible for the accuracy of product information. The products shall not be used for any illegal or violent purposes and CityMall shall not assume any loss, claims or damages that may arise from such activities.