Plug In Camphor Aroma Diffuser (Black)
₹ 215 OFF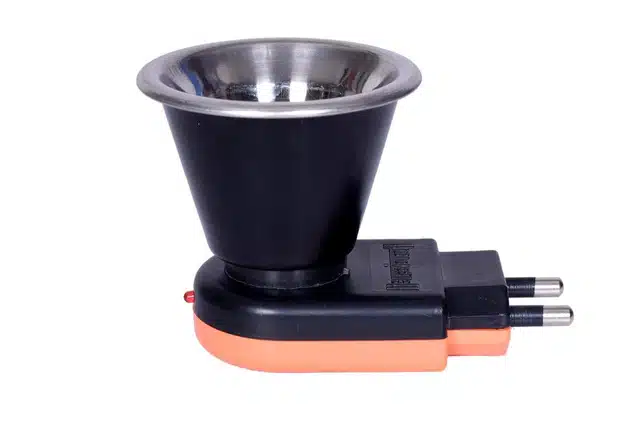 Buy High-Quality Pooja Items at Citymall
Sold Out
This item is currently out of stock
इजी रेटर्नेबल
7 दिन के अंदर
कैश ऑन डिलीवरी
फ्री डिलीवरी
Easy to use Produce less smoke very easy for cleaning, Heavy Duty Coil.
Electric Burner saves your time in burning charcoal and also produces less smoke.
It is used for burning incense which is to the gods and goddesses or for aroma.
Bakhoor Burners /Dhoop Dani / Incense Burner are a beautifully ornate way of filling your rooms full of wonderful fragrances.
Insert the plug into the socket and switch on the button for few minutes and put some Bakhoor / Dhoop / Incense on the top plate & Enjoy.
This product is returnable within 7 days of delivery to the customer. It must be unused, undamaged and untampered with no stains/ scratches/ tears/ holes. It must be returned in the original packaging box with the original packaging receipt and material.
Country of Origin India Disclaimer The actual product packaging, material and design may vary. Suppliers listing their products on CityMall are solely responsible for the accuracy of product information. The products shall not be used for any illegal or violent purposes and CityMall shall not assume any loss, claims or damages that may arise from such activities.