Premium Beard Growth Oil (30 ml)
₹ 389 OFF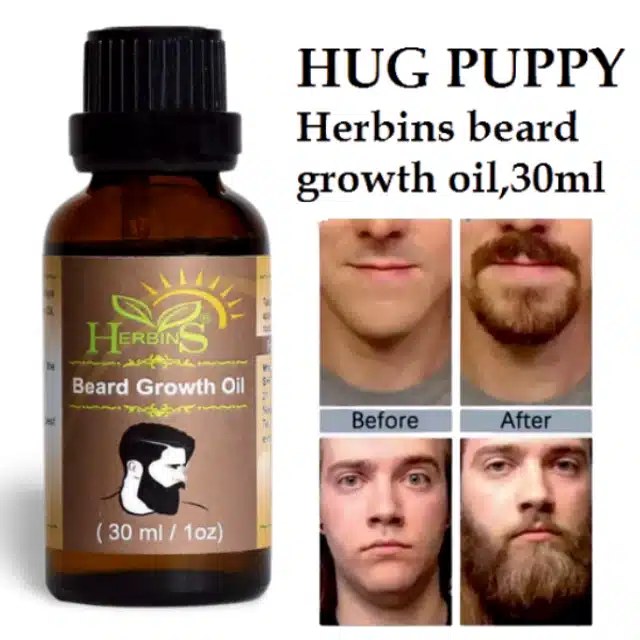 Buy the Best Beard Oil at Citymall
इजी रेटर्नेबल
7 दिन के अंदर
कैश ऑन डिलीवरी
फ्री डिलीवरी
Beard Growth Oil promoting Hair Growth and Beard Growth is a 100% Natural Beard Growth Oil that has been specially designed by experts using only the purest and most natural essential oils to help boost beard growth. This Beard Growth Oil contains ingredients like Almond Oil, Coconut Oil, Argan Oil, Jojoba Oil, Onion Oil and many more to help nourish and strengthen the roots of the hair in your beard and promote denser and faster growth.beard oil for men, beard growth oil advanced, fast beard growth oil, beard Moustache Growing medicne, beard growing medicine, Beard and Moustache Oil, beard Hair Oil, mooch & beard oil, Moustache Growth Oil, beard Moustache Growing Oil, beard and mooch growth oil. our beard growth oil is a powerful anti oxidant and anti bacterial agent that is well known for its properties to nourish and strengthen your beard reduce hair fall and promote stronger and denser beard growth. beard growth oil faster beard growth, beard & mustache growth oil, beard & mooch growth oil, beard growth medicine, beard growth serum, beard hair serum, beard increase oil, jojoba beard oil, beard long oil, beard nourishing oil, beard natural and growth oil, beard oil high quality, beard vitamin c serum, mustache hair growth oil, dadi mooch oil, dadhi badhane wala tel, beard oil for men fast growth. HOW O USE: Take sufficient quantity of serum in the dropper and apply it on the scalp of the beard hair, massage gently with fingertips and leave it until absorbed. Do not wash it for 6-8 hours.
Colour : Black
Concern : Hair Growth
Flavour : Argan Oil
Net Quantity (N) : 1
This product is returnable within 7 days of delivery to the customer. It must be unused, undamaged and untampered with no stains/ scratches/ tears/ holes. It must be returned in the original packaging box with the original packaging receipt and material.
Country of Origin India Disclaimer The actual product packaging, material and design may vary. Suppliers listing their products on CityMall are solely responsible for the accuracy of product information. The products shall not be used for any illegal or violent purposes and CityMall shall not assume any loss, claims or damages that may arise from such activities.