₹ 41 OFF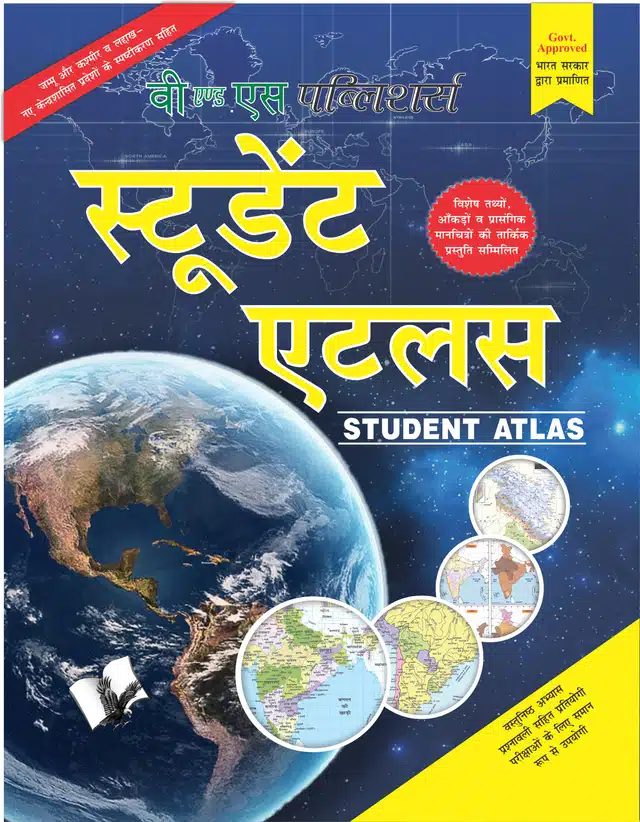 Explore the Best [Others] at Citymall
Easy returnable
Within 7 days
Cash on delivery
Free delivery
Colour : Multicolour
Material : Paper
V&S Pablishars dvaara prakaashit angrejee pustak skool etalas kee apaar saphalata ke baad hindee bhaashee kshetron se vidyaarthiyon evan adhyaapakon kee maang par skool pustakon ke agranee prakaashak aapake samast apanee hindee etalas ka naveenatam sanskaran prastut karate hain. etalas mein bhaarat ke mahaadveepon kshetron aur mahattvapoorn deshon ke bhautik aur raajaneetik maanachitron ka vivaran hai. bhaasha ko spasht aur aasaan rakha gaya hai aur vidyaarthiyon hetu vishay ko chitr aur chaart dvaara samajhaaya gaya hai. etalas udyog, khanij, ddashi, praaddatik vanaspati, jalavaayu, bijalee, rel, sadak, vaayu aur samudree maargon, paryatan, viraasat, taapamaan aur dabaav, vaataavaran sabhee maanachitron kee vyaapak kavarej karata hai. mahattvapoorn visheshataenh ' bhaarat ka janasaankhyikeey aur saamaajik-aarthik deta vishvasaneey sroton se liya gaya hai jaise ki bhaarat kee janaganana 2011, saankhyikeey varsh pustak bhaarat 2014 aadhikaarik prakaashit sroton se hee vishv ke baare mein jaanakaaree evan maanachitr liya gaya hai. ' bhaarat ke atirikt duniya ke any deshon aur vishv ke aankadon ke baare mein bhee mahattvapoorn jaanakaaree is pustak mein sammilit kiya gaya hai. ' chhaatropayogee 100 se adhik vastunishth prashnon ka sankalan pustak ke ant mein pustak ko anootha va sampoorn banaata hai aur baazaar mein upalabdh any etalas se behatar evan bhinn karata hai.
This product is returnable within 7 days of delivery to the customer. It must be unused, undamaged and untampered with no stains/ scratches/ tears/ holes. It must be returned in the original packaging box with the original packaging receipt and material.
Country of origin India Disclaimer Product color may slightly vary due to photographic lighting sources or your monitor settings.