SVB एम्बेलिश्ड साड़ी फॉर वीमेन (ब्लैक , 5.5 m) (SVB30)
₹ 1404 OFF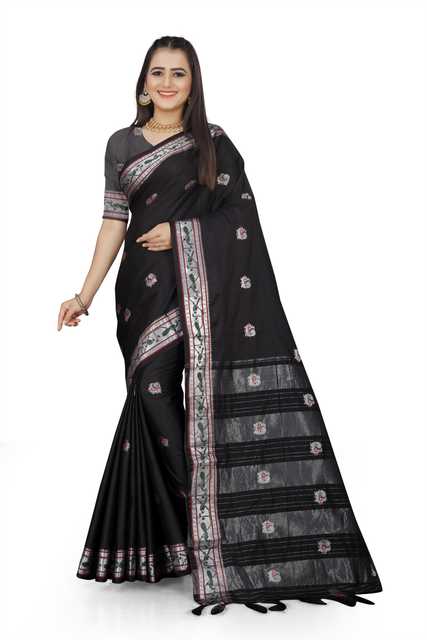 SVB एम्बेलिश्ड साड़ी फॉर वीमेन (ब्लैक , 5.5 m) (SVB30)
Sold Out
This item is currently out of stock
Easy returnable
Within 7 days
Cash on delivery
Free delivery
Colour : Black
Material : Cotton
Size : Saree Length : 5.5 m Saree Blouse Length : 0.8 m
Type : Festive Wear
Svb Sarees Brings High Quality Sarees Online, Bringing You Sarees For Women New Designs With New Collection Every Month. If You Are Looking For Art Sarees For Women Occasion Wear, Sarees For Women Festive Wear, Sarees, Saree With Blouse Or Casual Daily Wear Sarees, Svb Sarees Designs Will Cater To Your Need And Help You Look Your Best. Our Printed Sarees Daily Wear Are Known For High Quality Printing With Vibrant Colours And Occasion Designs. We Bring Out All Kinds Of Printed Sarees Below 500/- And Sarees Below 1000/- Cotton Sarees For Women, Polycotton Sarees, Bhagalpuri Silk Sarees, Bhagalpuri Silk Sarees For Women, Cotton Silk Sarees, Handloom Cotton Sarees, South Cotton Sarees. Featuring An Eye-Catching Print, This New Saree Will Lend You A Look Worth Flaunting. This Saree Will Present You More Glamorous And Beautiful To Your Peers Than Ever. Made From Bhagalpuri Silk, This Printed Saree Features A Stunning Floral Print. If You Have A Puja At Home Or Some Other Festive Occasion, This Saree Will Surely Make You Stand Out In The Crowd. These Saris Lend A Very Formal And Proper Look Because Of The Stiff Fabric. While These Sarees Are Most Preferred For The Summer Because Of The Light Weight, They Can Be Worn In All Four Seasons. Svb Sarees Are Pre-Washed, Hence There Is No Shrinkage And Colours Wont Bleed. This Ethnic Saree Comes With An Unstitched Blouse Piece. This Saree Is Crafted By Skill Craftsmen Without Compromising On Its Quality, With This Beautiful Design And Fabric, This Saree Will Fetch You Oodles Of Compliments And Praise.
This product is returnable within 7 days of delivery to the customer. It must be unused, undamaged and untampered with no stains/ scratches/ tears/ holes. It must be returned in the original packaging box with the original packaging receipt and material.
Country of Origin India Disclaimer The actual product packaging, material and design may vary. Suppliers listing their products on CityMall are solely responsible for the accuracy of product information. The products shall not be used for any illegal or violent purposes and CityMall shall not assume any loss, claims or damages that may arise from such activities.