₹ 767 OFF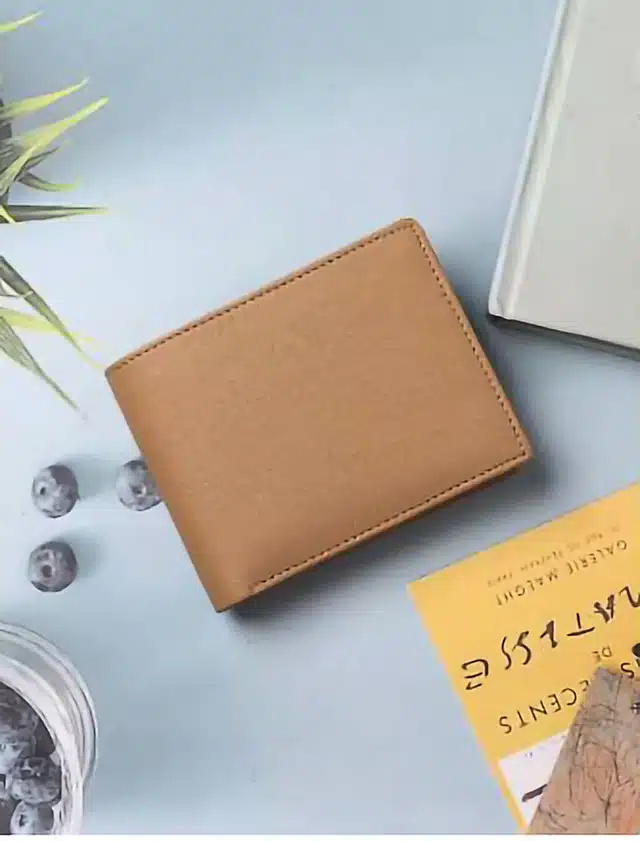 Buy Stylish Mens Wallets at Citymall
Easy returnable
Within 7 days
Cash on delivery
Free delivery
Colour : Beige
Size : 11x2x8 cm
Material : Polyester
Type : Formal
Material: Men's wallets made from Artificial leather.
Size and Design: They come in bifold designs, for cards, cash, and ID.
Card Slots: Men's wallets have multiple card slots to organize and store credit cards, ID cards, and other cards.
Cash Compartment: A men's wallet has a separate compartment for cash bills.
Additional Features: wallets include additional features such as a coin pocket, ID window, or key holder.
Durability: Men's wallets are built to last and withstand everyday wear and tear.
Style: They come in different styles to match different personal tastes, and can be formal or casual.
Brand and Quality: wallets are made from premium materials and have better craftsmanship.
This product is returnable within 7 days of delivery to the customer. It must be unused, undamaged and untampered with no stains/ scratches/ tears/ holes. It must be returned in the original packaging box with the original packaging receipt and material.
Country of origin India Disclaimer The actual product packaging, material and design may vary. Suppliers listing their products on CityMall are solely responsible for the accuracy of product information. The products shall not be used for any illegal or violent purposes and CityMall shall not assume any loss, claims or damages that may arise from such activities.